I volunteer at 826DC, where I illustrate the stories that kids come up with. This is one of them.

00Frog, Secret Agent, jumped to adventure!


Then an Alien disguised as a cop confronted 00Frog!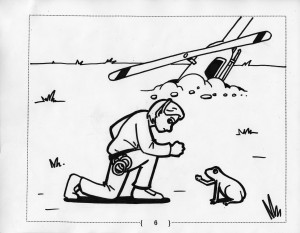 Then instead of fighting, they decided to resolve their differences with a game of Rock, Paper, Scissors!
And then, each kid finishes the story on his and her own…