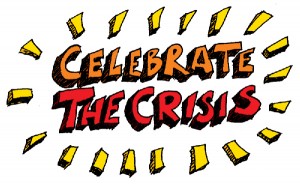 As a way of promoting the agency with potential clients, at Wikreate we decided to celebrate the Crisis (way back in 2008) and to brag that we had just been awarded an ECHO Award for a previous campaign.  This way we could show our friends and colleagues that we have a good sense of humor as well as talent.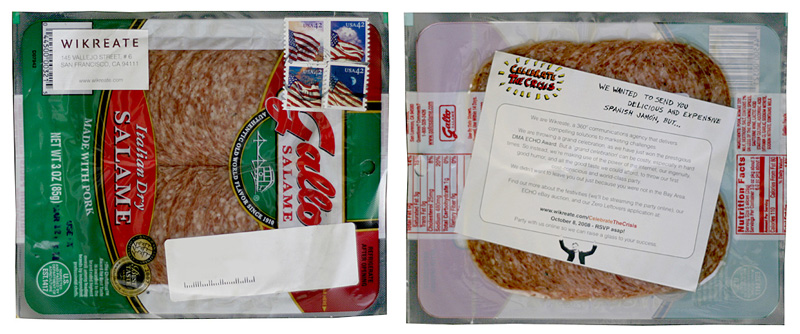 Since we wanted to show how the crisis was starting to affect us, we played as we couldn't afford proper Spanish Jamón (as the owners of the agency are Spaniards), and we sent through the mail packs of Salami with our invitation.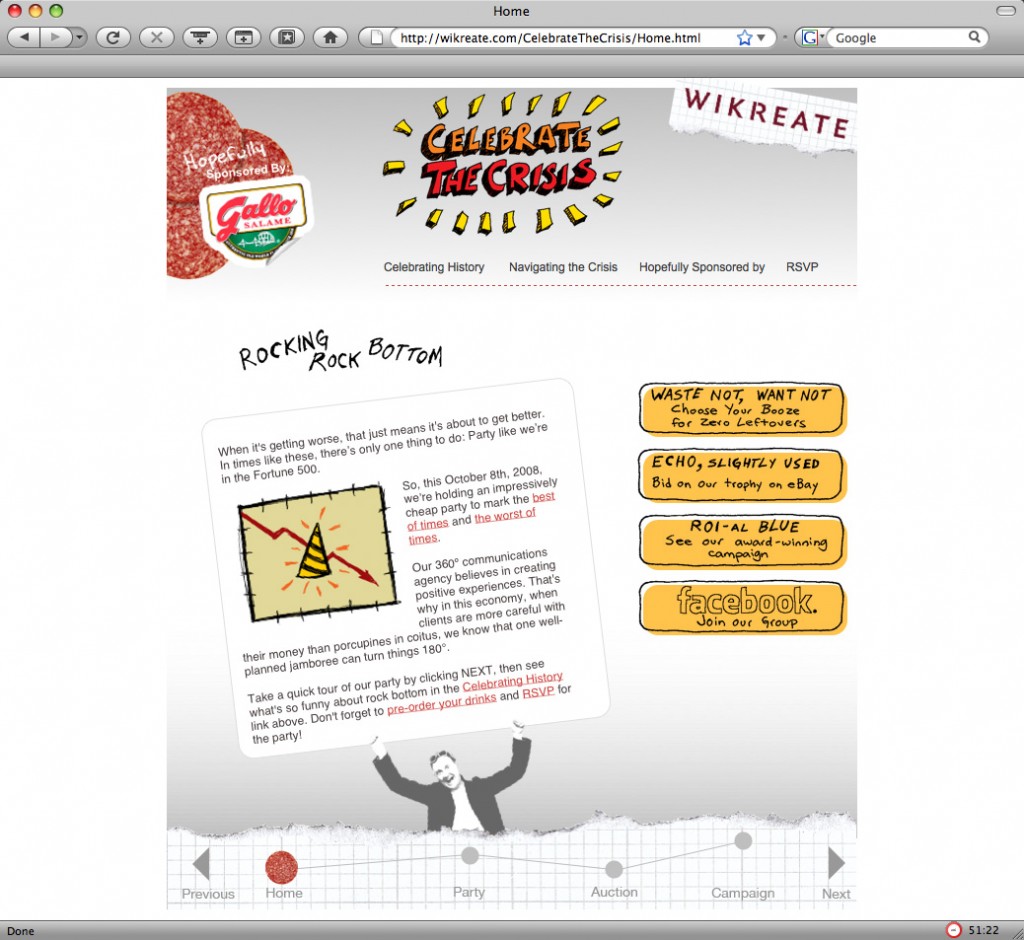 We designed a website that looked completely home-made, as a way to reflect the crisis, where you could not only watch the case study for the award winning campaign, but also RSVP to the party and even bid on the Award trophy!
The Brief
Promote the Agency without spending a lot of money, generate buzz and possible new client leads, while at the same time show that at Wikreate we had creativity and had just won an ECHO Award.
The Solution
Throw a party celebrating the economical crisis, inviting key people in marketing and advertising, clients and potential new leads. We sent the invitations printed on top of salami packages (referring that we couldn't afford sending something more expensive); we made a microsite with a DIY look and we sent key people we knew wouldn't be able to make it a party kit that included financial pages from the newspapers so they could make their own confetti. The party was streamed live within the website.
The Results

• Mentions in mainstream media, including the NYTimes.
• 4 RPP for campaigns, including 2 new clients.
• The Celebrate the Crisis campaign won itself an ECHO Award.