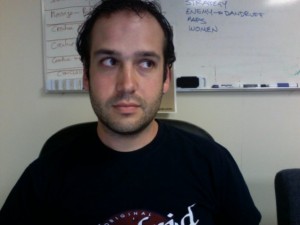 I am art director, graphic designer, writer and illustrator currently living in the DC Metro Area.
I have an MFA in illustration from the Academy of Art University, in San Francisco, CA, and a BA from the Universidad Nacional Autónoma de México, in Mexico City.
I won the 2006 Children Book Story FILIJ Award, for my story Quisiera ser un León (I'd Like to be a Lion) which was published by CONACULTA.
Two Direct Marketing campaigns I worked on while at Wikreate won DMA Silver ECHO Awards.
I likes to doodle and imagine things.
You can contact me at santi[at]santiagocasares[dot]com